Mass Times
Weekend Mass Times


Saturday Vigil Mass: 4:15 pm
Sunday Masses:           8:15 am
                                                         11:15 am *
                                                                                        1:30 pm (en Español)*
Daily Mass Times


Tuesday:                      12:05 pm    
Wednesday:             12:05 pm     
Thursday:                  10 am             
Friday:                           12:05 pm     
S
acrament of Reconciliation


(located in the confessional room in the narthex)
Saturday 2:30-4:00 pm
or by appointment
To reach our Diocesan Website, click here.

News & Updates:
The 2023-24 Diocesan Annual Appeal will be kicking off soon!  Please see the button below to donate!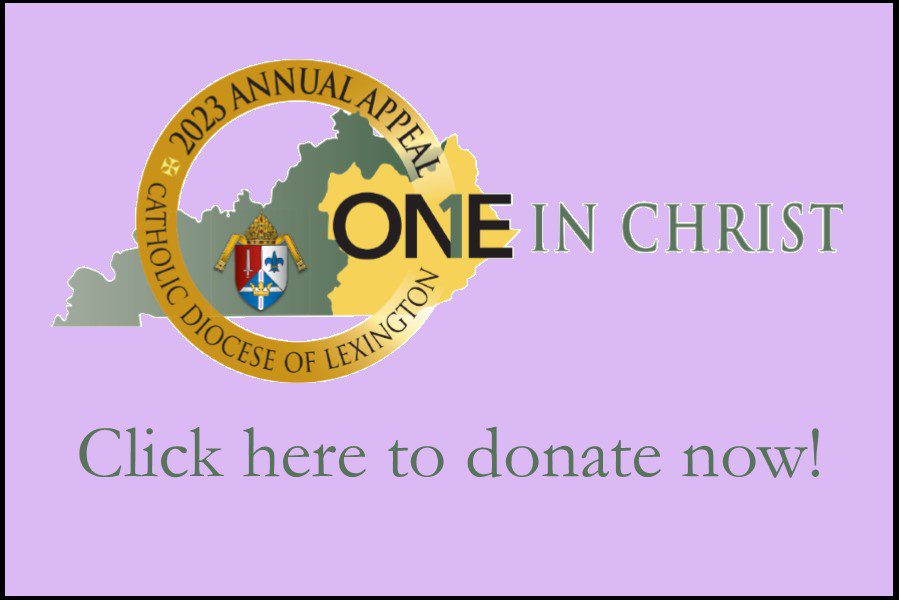 For those unable to join us in person we livestream our Sunday 11:15 Mass, Daily Masses, Tuesday Evening Adult Faith Formation Sessions, funerals, and other special events on  Facebook and YouTube.
If you would like to receive e-mail notifications whenever we share a new video, or go live on Youtube, you can do that by visiting here.  You may also e-mail the office to request to be added to our parish-wide distribution list, which, in addition to our bulletins,  is our primary mode of communication currently.

We would like to extend a heartfelt thank you for your continued financial support of our parish during these challenging times.  Your generosity is greatly appreciated.  Donations may be made online, mailed to the office, or simply slipped through the mail slot on the office door!